Navigating the branded call ID buying experience can be a difficult endeavor. Our next webinar will help marketers gain a better understanding of the buying cycle, including opportunities and potential pitfalls.

The branded outbound calling experience is complex. There are a variety of use cases, yet no definitive place to compare and contrast the many offerings on the market today. This session will help marketers to understand the array of technology and solution offerings available and how they can get more calls answered, have more quality conversations, and connect more quickly with customers.
The critical questions you must ask when looking to purchase a branded caller ID solution

A helpful overview of use cases in the market

The path to your ROI and how to unlock more benefits from your branded caller ID initiative
Brought to you for free by: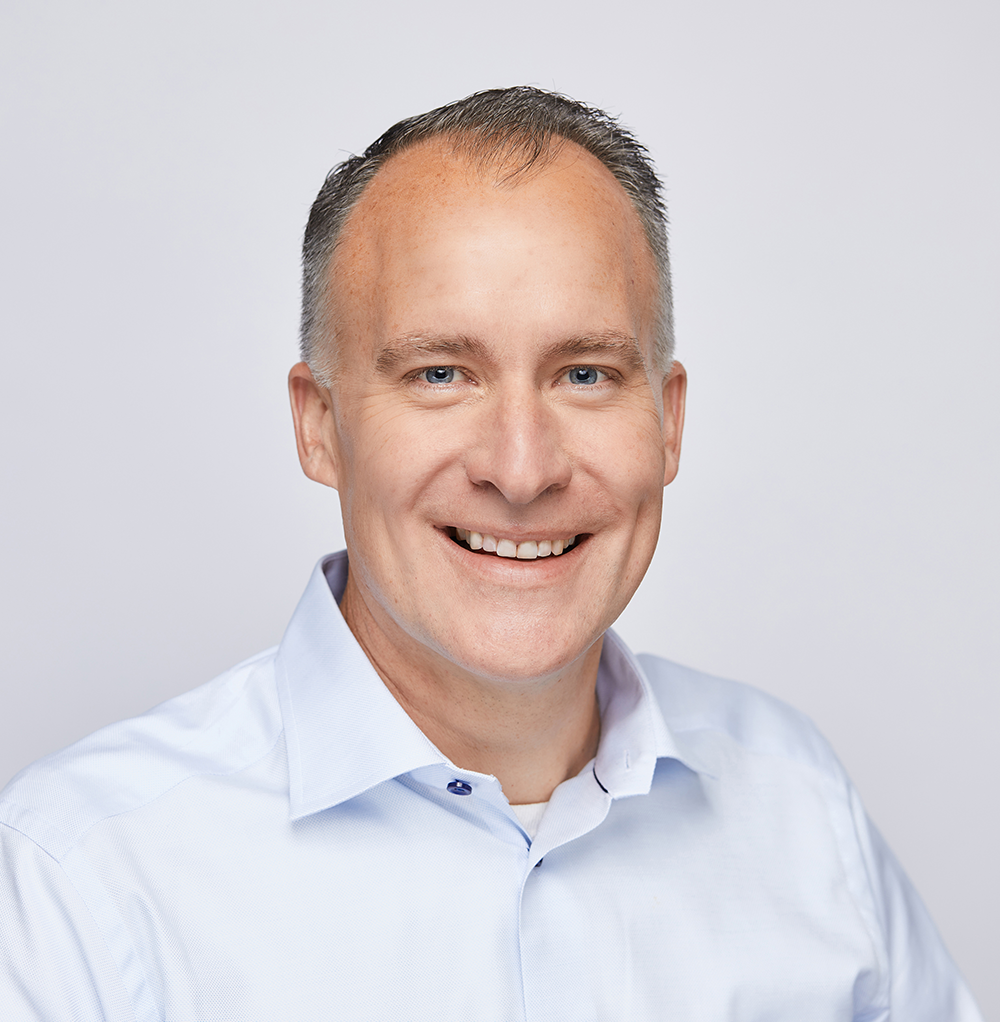 Featured Speakers:
John Novak, Cheif Marketing Officer, Hiya Inc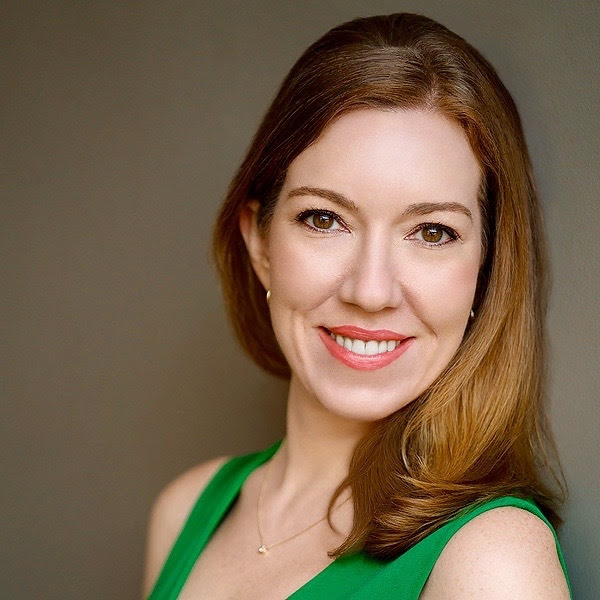 Julianne Maila, Director of Product Marketing, Hiya Inc
For customer outreach to succeed, lead generation organizations need higher quality intelligence and execution to drive engagement across channels. Phone calls still play an important role in communicating with customers and are often used first to address urgent or highly sensitive customer concerns. However, consumers are now skeptical of calls from unknown numbers due to the substantial increase in robocalls or other fraud, scam, and Caller ID spoofed calls.
Government agencies are cracking down with regulatory and legislative mandates designed to protect consumers. This, however, is negatively impacting enterprises which have experienced precipitous drops in call answer rates and as a result, customers are missing important calls. Multiple call backs are required – leading to increased costs and frustrated consumers.
It is now more critical for lead generation organizations to securely identify their company name on phone Caller IDs for consumers to trust and engage with the incoming call. In addition, understanding the preferred and most used phone number will improve outbound operations and mitigate regulatory risk. Layering on intelligence on when each individual consumer tends to engage by phone, greatly increases the likelihood of connecting with your customers for account management.
Join David Krasinski, Strategic Director of Neustar TRUSTID Solutions, as he discusses strategies that have proven to optimize outbound dialing performance for lead management professionals including:
Protecting and maximizing Caller ID displays to drive answer and conversion rates
Understanding and incorporating consumers' individual preferences to improve first call answer rates and reduce overall attempts
Incorporating best practices for coordinated omnichannel contact attempts
Brought to you for free by:
Featured Speaker:
Dave Krasinski, Director, Risk Solutions, Neustar
Featured Speaker:
Daniel Sims, Director of Customer Success, VanillaSoft
Phone calls still play an important role in engaging with customers and are often used when other digital self-service channels fail to address urgent or highly sensitive customer concerns. But consumers have stopped answering their phones due to the rise in illegal robocalls and call scams.
Government agencies are cracking down on regulatory and legislative mandates designed to protect consumers.
Call originators have experienced precipitous drops in call answer rates and customers are missing important calls. Multiple callbacks are required – leading to increased costs and frustrated consumers.
With the focus on digital communications and providing a seamless omnichannel customer experience, it's important for the lead-gen community to remember the importance of traditional, key channels such as the call experience to help connect and close deals.
This webinar outlines the information that call originators can use to improve the call experience.
Register Now To Learn About
The current state of regulatory and legislative anti-robocall mandates
What anti-robocall methods voice service providers are rolling out
How robocall analytics and STIR/SHAKEN call authentication can affect phone calls
Best practices for call originators to effectively reach customers by phone, and deliver a better call experience for customers.
Brought to you for free by:
Featured Speaker:
Jonjie Sena, Vice President, Product Marketing, Neustar
Featured Speaker:
Dave Krasinski, Director, Risk Solutions, Neustar
"Due to the current environment, we're increasing the marketing budget by 20%," said no one, ever. For most businesses today the opposite is true: while digital acquisition and engagement have never been more important, marketers are being asked to do more with less, all while facing new constraints due to regulation. Marketing fraud, where bad actors use bots to simulate authentic digital engagement, is wasting marketers' investments across all digital tactics, from paid search to retargeting. Yet in an environment where data governance is paramount and businesses face penalties for customer data mismanagement, there's much more at stake. Join us as Anurag Patnaik of WhiteOps shares the scope and magnitude of marketing fraud's impact on digital business, including lead generation, and tools and tips you can use to stop it.  
Featured Speaker:
Anurag Patnaik, Director Product Management, Marketing Integrity, White Ops
Learn how growth leaders like QuinStreet are using new solutions for the voice channel to dramatically improve outbound sales performance, answer rates, and revenue per lead. Don't let those leads you worked so hard to get go cold! Give your outbound call representatives the best chance at getting their calls through to those potential customers.
Matthew Weller of Hiya and Tyler Orrell of QuinStreet will share:
How QuinStreet uses Hiya Connect in their call center to improve call deliverability to potential customers
The most important call performance metrics for marketing and sales to track to gauge the effectiveness of the voice channel
Why adding identity to your calls is so effective for lead and sales conversion
How Hiya Connect works to improve answer rates and much more
Webinar registrants will also receive an early-access copy of Hiya's new eBook: The Most Valuable Metrics to Track in your Call Center
Matt Weller, Director of Strategic Initiatives, Hiya
Tyler Orrell, Senior Director and General Manager of Call Center at QuinStreet
It's an age-old question that direct advertisers and others grapple with: "Is it better to buy a lead management solution or build one myself"? This question becomes more complex as you consider all your current and future channels—calls, web leads, clicks, emails, and more. It's easy to become lost in a sea of sales pitches and promises as you make your decision. But you don't need to lose your way to find the right solution! With this webinar, you'll have the opportunity to hear from experts who know both sides of the "buy or build" debate. Delve into how different businesses face this question and the benefits and challenges they weigh of building their own proprietary lead system. You'll also understand why others decide to shop the market for the right software solution—and get real-world examples across different verticals.
Get answers to the following questions:
What motivates a business to build their own lead system?
What are the pros and cons of taking a "build it" approach?
Why do others decide to utilize existing software solutions?
Tiara Gazarian, VP of Onboarding and Implementation, Phonexa
Nasser Aftab, Director of Business Development, Phonexa
Brett Kaufman, COO, WorkBook6
Warren Pickett, Host, LeadsCon
Over The Top/Connected TV advertising is the fastest-growing medium today. With over 50% of Americans now streaming their TV content, OTT advertising is no longer considered the future, it is here and now. Many lead generators use traditional television to drive leads to their clients, but what if you were able to target that television audience even more? Most of us have heard the terms "cord cutters" or "cord nevers" in the media, but do you know the size of the market, or even what those terms really mean? In this session, we will discuss "OTT" in depth including what it is, how advertisers are using it today, and some behind the scenes tips and tricks. OTT is where the target-ability of digital advertising meets the power of TV! Over The Top Marketing has become a leader in OTT advertising working with many common brand names, top universities, franchises, government agencies, banks, as well as smaller mom and pop shops around the country.
Key Takeaways:
Gain an understanding of OTT and all of its unique acronyms, definitions, and languages—You will be able to clearly understand and explain what OTT is after leaving the room
Understand how detailed you can go with both geography and demographic target segments
Discover the ease of putting a campaign into motion. From concept to going live, you will see how an entire campaign is put together and optimized throughout the flight
Key in on reporting, reporting, reporting—You will see a campaign in progress and what data points you can access to optimize campaigns in real-time
Mark Kaminski, Co-Founder, Over The Top Marketing
Warren Pickett, Host, LeadsCon
It's time for marketers to change how we target our prospects and how we talk to them! Audience segmentation and Voice of the Customer (VoC) are fundamental to good marketing. Yet, over time, it's surprisingly easy for businesses to overlook — or completely miss — profitable new segments to target, and consequently, to lose out not only on incremental revenue, but also on the opportunity to build trust with customers. But targeting by itself isn't enough. It's not a case of, "If you build it, they will come!" We also need to talk to them in a way that resonates, making our messages rise above the noise and clutter.
Approaching audience segmentation and VoC in innovative ways is not only smart for your business, it can also unleash new growth. For example, beyond your current marketing, have you considered audience segmentation along a corporate version of Maslow's pyramid? And beyond surveys to uncover VoC, are you aware of easy methods to record conversations with audience members at scale?
Hear from industry experts on how to dig deeper with your segmentation and messaging to uncover new growth opportunities. Attendees will walk away with ideas and recommendations to connect with audiences on a deeper level. Grandma would be so proud!
Learn how to explore new models of audience segmentation
Discover effective methods to capture greater volumes of VoC
See how to tie audience segmentation and VoC together to form a powerful combination
Featured Speakers:
Tom Shapiro, CEO, Stratabeat, Inc.
Ginger Shimp, Senior Marketing Director, SAP
Warren Pickett, Host, LeadsCon
During a pandemic, business is not as usual. With limits on social interaction, companies have fewer ways to connect with prospects and customers. The phone call has always been effective for communication over distance and remains well positioned for this time. In fact, mobile carriers are seeing increases in the number of voice calls and in duration of those calls. Yet the rise of the robocall and its related scams have trained us to mistrust some phone calls. Do you notice that people are not answering calls, which is hurting lead conversion?
In this webinar, business leaders will learn about an array of simple, yet powerful, tactics and solutions. Hear from industry experts how to immediately improve call center operations and key business results. Attendees will walk away with a clearer picture of the current outbound call environment and learn about solutions to deploy immediately that will produce near-term results:
How to improve contact rates
What steps to take to reduce the odds that your calls appear as SPAM
When are the best times to call contacts in a geographic area
How to defend your business and outbound calls from illegal spoof activity
Featured Speakers:
Matt Weller, Director, Strategic Initiatives, Hiya, Inc.
Warren Pickett, Host, LeadsCon
In the current climate, businesses of all sizes have to think about strengthening their foundation as they look for ways to adjust to a new landscape. Because most businesses have a long to-do list of items that they know they should do, but often can't get to, now is the right time to focus on these efforts. From ensuring you've set up the right dashboards to bringing a team member up to date on the latest trends, we'll explore what you should consider to keep your business sharp.
Then, we'll look ahead to see what strategies you can put into place as the economy picks up and help you ask the right questions along the way. And while the challenges for many are huge and the new normal may be anything but, the new reality does present some opportunities.
Takeaways: 
Discover specific, actionable steps you can take now in your business to improve your marketing today that will impact the future
Capture new ways of thinking about your market, and opportunities that may exist
Gain perspective on how marketing is evolving to meet the challenges in today's environment
Featured Speakers:
Gordon Brott, Founder, Gordon Brott Growth Marketing
Warren Pickett, Content Director, LeadsCon
Subscribe
Sign up to receive updates on year-round
networking opportunities, event discounts, call for speakers, webinars, and more.