WEDNESDAY, OCTOBER 20 FROM 1:00 PM – 2:30 PM or 2:00 PM – 3:30 PM. Transportation Provided From the MGM.
Your experience starts with a behind-the-scenes tour of the home of the NFL Las Vegas Raiders and ends with a drink while checking out the amazing sightlines. Connect with fellow attendees and enjoy a one-of-a-kind opportunity. Availability is extremely limited – register now to reserve your seat.
Already registered for LeadsCon? Head here to modify your registration. Select "Modify Registration" and log in with your email address and the password you use for the mobile app.
*There is an additional fee of $135 required to add this opportunity to your pass*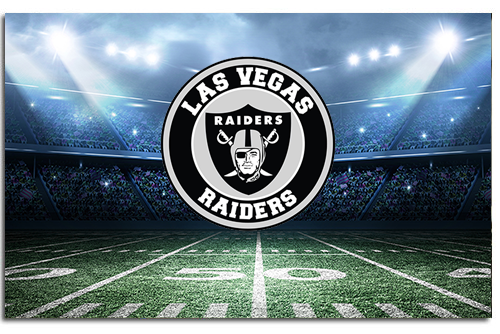 WEDNESDAY, OCTOBER 20 FROM 4:00 PM – 6:00 PM. Marquee Courtyard.
We're opening registration early this year on Wednesday from 4:00-6:00pm. Pick up your badge, grab a drink, and start catching up with other attendees.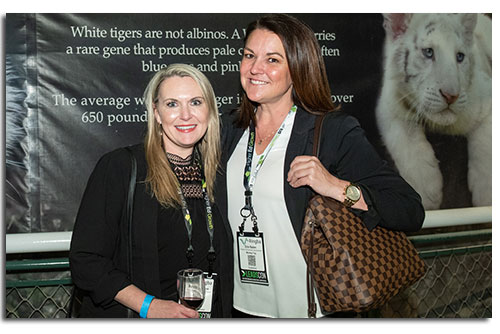 OFFICIAL LATE NIGHT KICK-OFF PARTY
OCTOBER 20. 9:00 PM – 10:30 PM. TOPGOLF @ MGM GRAND
It's the first night of the conference and you need to start networking! LeadsCon Latenight is your chance to reconnect with old friends and meet new industry peers. This is the "can't miss" industry networking event of the year. Come early and stay late.
Sponsored By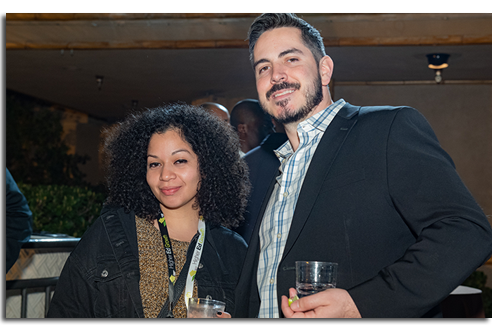 THURSDAY, OCTOBER 21. 7:00 AM – 6:00 PM
FRIDAY, OCTOBER 22. 8:00 AM – 3:00 PM
No need to take any meetings in the lobby or hallways. This year our private Meeting Hub allows you to book meetings and never leave the LeadsCon boundaries. Book a table, grab a coffee, have your meeting… get business done. You'll never have to go to the lobby again. (Your LeadsCon badge is required for Meeting Hub entry .)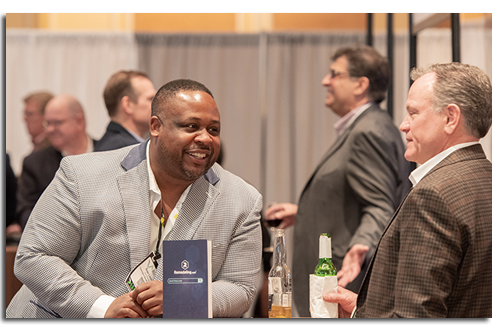 THURSDAY, OCTOBER 21. 4:30 PM – 6:00 PM. EXHIBIT HALL
Closeout day two in the exhibit hall with drinks, food, networking and solutions. This is the last major networking opportunity of LeadsCon so don't miss it!
Sponsored By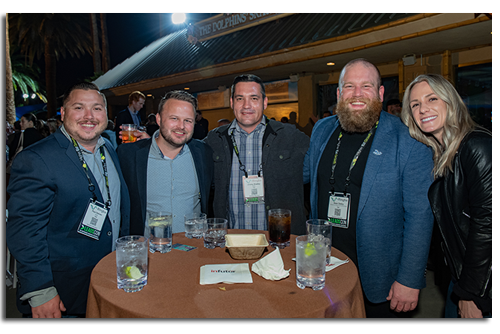 PERFORMANCE MARKETING MEET-UPS
FRIDAY, OCTOBER 22. GRAND BALLROOM 115.
9:00 AM | Healthcare, Education & Home Services Meet-Up
10:00 AM | Financial Services, Banking, Mortgage, Credit & Debt Meet-Up
11:00 AM | Insurance Meet-Up
Start your day with a cup of coffee and a conversation with performance marketers who are facing the same challenges you are, looking to partner with companies like yours, and reconnect with old friends. Seating will be first come first served.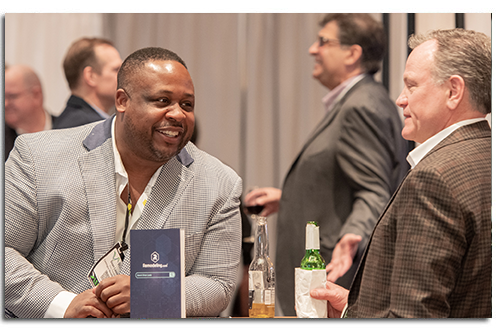 Stay tuned! More networking events will be announced soon.